Volunteer with Urban Seed
Our mission is to promote community spirit, beautify our community, provide education about gardening, donate food to the community, and support the urban agriculture movement.
Join Our Volunteer Community
Thank you for your interest in becoming a part of the Urban Seed volunteer community. By volunteering with us, you have the opportunity to make a tangible difference in creating vibrant urban gardens and fostering stronger communities. Whether you're an experienced gardener or just starting out, there are various ways you can contribute your time and skills.
Why Volunteer with Urban Seed?
Make an Impact: As a volunteer, you play a vital role in transforming urban environments and promoting food security. Your efforts directly contribute to creating green spaces that nourish both people and the planet.


Learn and Grow: Urban Seed offers a unique learning experience. Gain practical knowledge about sustainable gardening practices, urban farming techniques, and environmental stewardship. Build valuable skills that you can apply in your own garden or share with others.


Connect with Community: Join a passionate community of like-minded individuals who share a love for gardening and sustainable living. Engage in meaningful activities, collaborate with fellow volunteers, and foster connections that extend beyond the garden.


Flexible Commitment: We understand that everyone has different schedules and commitments. That is why we offer flexible volunteer opportunities that fit your availability. Whether you can commit a few hours a week or join us for special events, every contribution matters.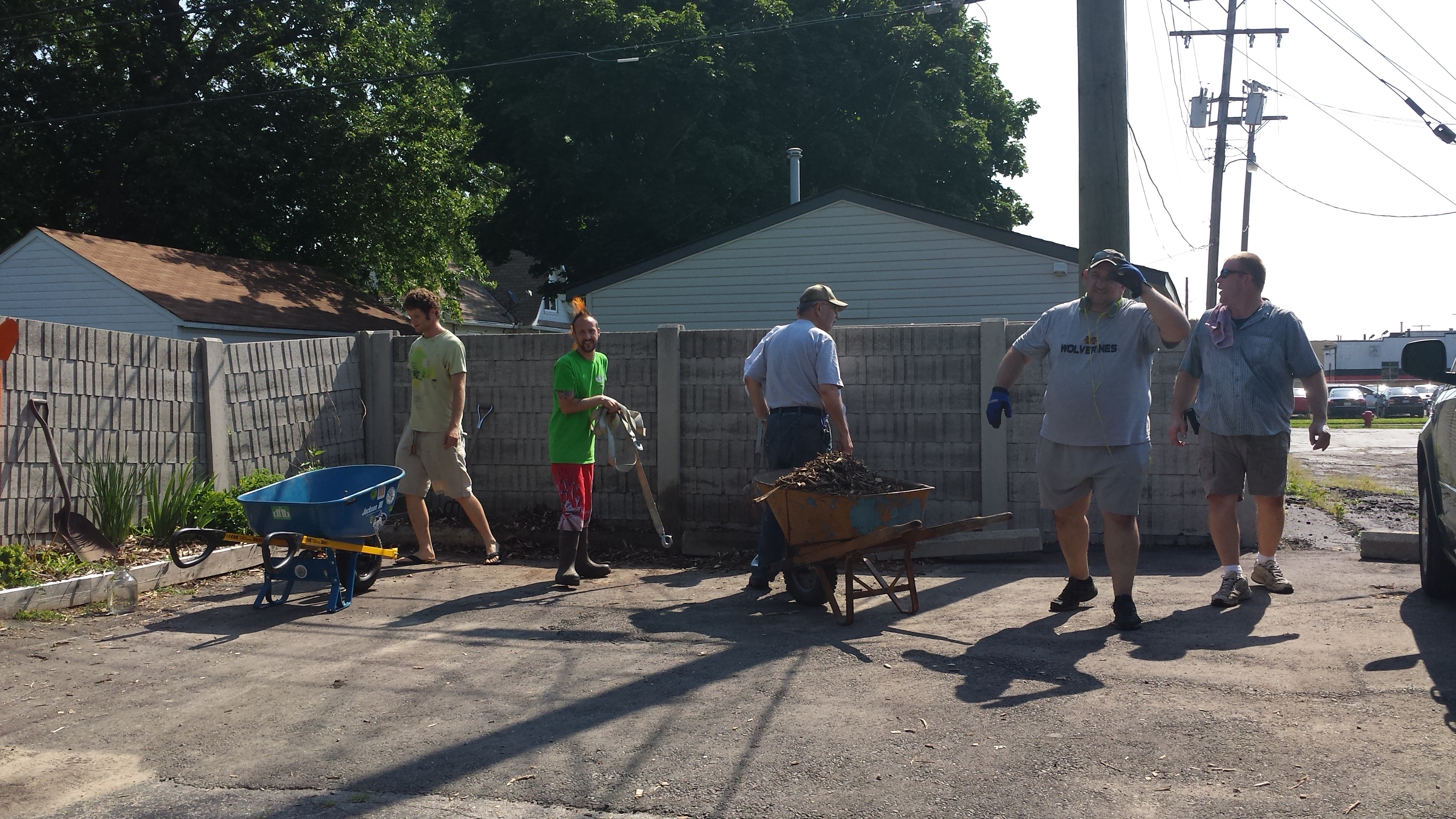 Volunteer Opportunities
Garden Maintenance: Help us maintain and care for our urban gardens. Tasks may include planting, weeding, watering, composting, and harvesting. Learn firsthand about organic gardening practices and contribute to the overall health of the garden.


Educational Programs: Share your knowledge and passion for gardening by assisting in our educational programs. Help facilitate workshops, lead tours, or provide guidance to community members interested in starting their own gardens.


Community Outreach: Assist in spreading awareness about Urban Seed and our mission. Participate in community events, farmers' markets, and outreach campaigns to engage with the public and encourage community involvement.


Special Projects: Get involved in special projects such as building raised beds, constructing vertical gardens, or creating composting systems. These hands-on projects allow you to showcase your skills and contribute to the development of our gardens.
We aim to:
Promote Food Security: By growing fruits, vegetables, and herbs in urban environments, we contribute to local food security and help individuals and communities gain greater access to fresh, nutritious produce.


Educate and Empower: Through our educational programs and workshops, we provide individuals with the knowledge and tools they need to grow their own food sustainably. We believe in equipping people with the skills to become self-reliant gardeners and fostering a deeper connection with nature.


Foster Community Engagement: Our gardens serve as communal spaces where neighbors can come together, strengthen social bonds, and engage in meaningful activities. We believe that by fostering community involvement, we create stronger and more resilient neighborhoods.


Enhance Environmental Sustainability: Urban gardening plays a crucial role in promoting environmental sustainability. By utilizing innovative techniques such as composting, rainwater harvesting, and organic gardening practices, we reduce waste, conserve resources, and minimize our ecological footprint.
How to Become a Volunteer
Becoming a volunteer with Urban Seed is easy:
Fill our this form or come to one of our Gardens: Fill out our volunteer form and wait for someone to contact you to schedule a visit or come and visit our flagship garden on Saturday between 10 am and 2 pm. During the visit, you can meet other volunteers and learn more about how Urban Seed works.


Choose Your Volunteer Role: During the visit, you can discuss your interests and preferences with our team. Together, we will identify the volunteer role that aligns with your skills and goals.


Start Volunteering: After speaking with one of our members, you are ready to start volunteering! We will provide you with the necessary resources, tools, and ongoing support to ensure your volunteer experience is rewarding and meaningful.
Join Us Today
Ready to embark on an exciting journey of growth, community, and sustainability? Join the Urban Seed volunteer community today. Together, let's cultivate greener cities, inspire change, and empower individuals to connect with nature and grow their own food.
Visit our Facebook page to see what we currently have going on or reach out to our team for more information. We look forward to welcoming you to our vibrant volunteer community!

Learn More About Urban Seed


Donation and Sponsorship Opportunities